Belgium - Second World War military mapping - geo-referenced mosaics
These maps were created by the Geographical Section of the General Staff (GSGS) and were used by the Allies during the Second World War. These georeferenced and mosaiced layers were created as part of a project on military aerial imagery held by The Aerial Reconnaissance Archives, based at RCAHMS.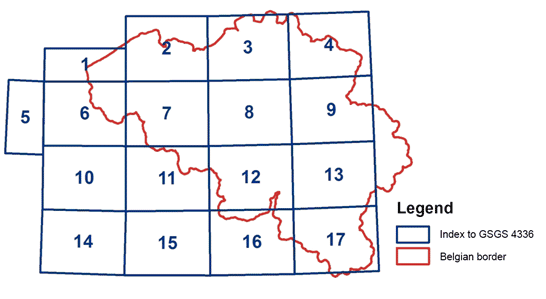 GSGS 4336: Graphic Index for map sheets 1-17.
Please note that GSGS Series 4336 and 4040 do not provide total cover of Belgium.
Historical Map Overlays home page